Consider Physical Fitness Plans For High-School Children
Fitness is of utter importance, especially in this day and age where childhood obesity and other health problems are shorting the lives and well being of the youth. Something must be done to curb this. There are several ways, but few are as good as creating physical fitness plans for high-school kids. By keeping these kids physically fit, you are teaching them important healthy skills that they will hopefully use the rest of their life to live a better life. Learn more about it below.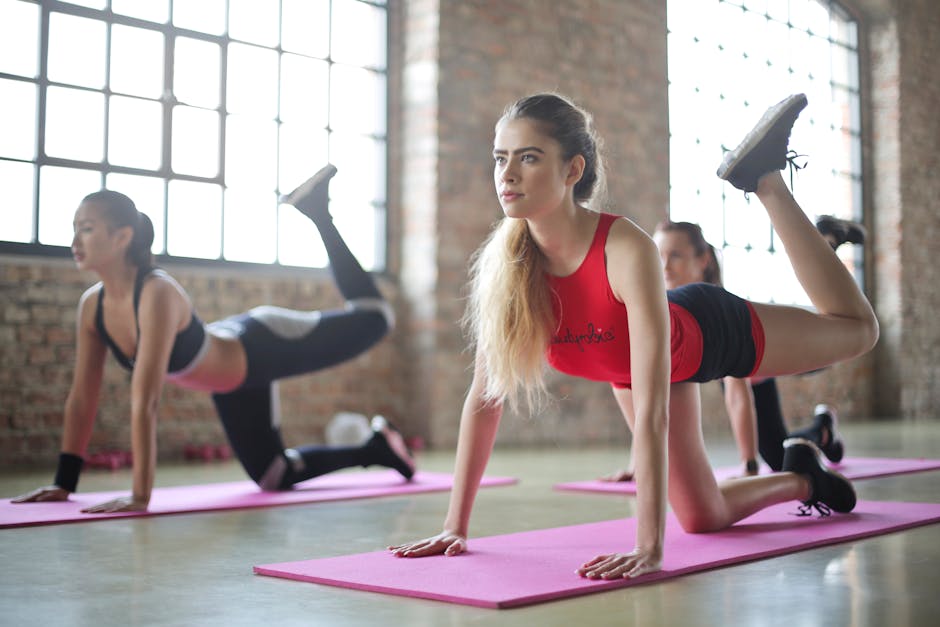 There is one period in childhood where major differences in the body start to occur. This is the age of early adolescence when it's the time where things like coordination, size, and strength start to become more pronounced. This is generally when you will start seeing which kids are the athletes and which are not. However, you can't go by physical appearance alone. There are many reasons why a high-school kid may not be an athlete or interested in sports. They may not like dealing with a coach's strict discipline, the competitive atmosphere, or maybe they are just not passionate enough in any sport that involves constant practice. No matter the case, usually half of the high-school students are not involved in sports.


A kid doesn't need to join a sport or anything. They do not have to be an athlete or anything like one. What they do need is some kind of physical fitness plan to keep them in shape. A popular one for parents and schools to implement is just 30 minutes of moderate exercise every day. The type of exercise should be left up to the kid. The best ones are the ones that the kids like enough to stick with. That said, the goal should be burning around 150 calories every day or around 1000 calories a week for them. This is just an estimation for an average high-school kid. It does not take into account any health conditions or other needs. You should always talk to a doctor before starting your kid on a physical fitness plan.

The best kinds of sports a high-school kid can get into are "lifetime sports." These include sports like jogging, walking, skiing, swimming, golf, tennis, martial arts, skating, and the like. These are simple recreational activities that can be done mostly alone or just with a single partner. This appeals to those kids that like solidarity and not exercising in front of others and also those that like having partners. This can make the lifetime sport that much fun for them, which can make them more likely to keep doing it.
These are Five Creative Ways Of Getting Fit
Everyone needs to be fit and healthy, but sometimes it can be boring to exercise. Doing the same exercises over and over can decrease anyone's motivation, which will make them not want to exercise. Rather than sticking with the tradition exercises, try something new.

.Acrobatic
Aerial silk is a form of acrobatic performance where performers are suspended from fabric and do various acrobatic techniques. Aerial silk requires great concentration and strength of the core muscles. During this exercise, the body is suspended without the help of harnesses or ropes. Flexibility is also used to wrap one's body and limbs around the fabric. A trained aerial silk professional can help any newcomer become an expert on the fabric and strengthen their core muscles to completely hold their weight.
.Skateboarding
Skateboarding is an activity that many kids perform on a daily basis, but it can also be done by adults as well. Even if you have no intention of becoming an X Games competitor, you can still skateboard to keep yourself fit. The activity increases core strength through balance while exercising the leg muscles with each movement to push the skateboard. In addition, some of the more advanced skateboard tricks and techniques are a great way to take the workout to the next level.
.Skating
Roller derby takes all the fun of skating and turns it into a full-contact sport. Roller derby competitors work their muscles hard as they attempt to skate faster than their opponents. The sport places a huge emphasis on cardiovascular work and acts as a more fun alternative to jogging or power walking.
.Surfing
If you live near the ocean, a beach with a lot of waves, or near an indoor beach, then you should give surfing a try. It's a great way to exercise the core and legs as you try to balance on the water while riding the waves. Once you wipe out, you can also get a good swimming workout as you head to the next wave, working the arms and legs with each paddle and stroke. Beginners should try to work their way up to riding waves with the help of a professional.
.Climbing
If you can't make it out to a mountain to rock climb, there is still the option of doing indoor climbing. Climbing is a great way to work many parts of your body, including your arms, legs, back, and core. It's also safer than heading to an actual mountain. It's a good way to create tone muscles and even kids can do it.

Many people think that they have to rely on classic exercises to stay fit, but this simply isn't the case. There are plenty of alternative exercises out there that will keep anyone healthy and eliminate boredom. Many of these exercises are suitable for all ages, meaning that there is no excuse for not being fit. Try a few of them and see how your body turns out.
Lastly, an exercise that involves movement is considered exercise. Things, like shooting hoops can help the kid get fit quicker in a shorter amount of time. On the other hand, simple things like household chores can gently and slowly make a kid fit.
A high-school kid's physical fitness plan really depends on what they're interested in doing. You should know that there are many options out there. Along with a doctor, you can get your child on the right path to a healthy and long life in no time.